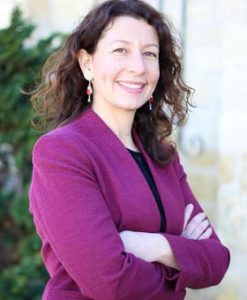 Deneen Natural Health: Naturopathic Doctor
Want to learn more about Naturopathic Medicine? Click here to view my page and learn more! Click here to check out my Facebook page for updated tips that can truly enhance your health and lifestyle!
Tulsa's Solution to Naturopathic Medicine, Acupuncture, Holistic and Integrative Medicine
I dont know if I've said it but I am so impressed at you caring and attention. You listen to me and make adjustments as needed to bring me into line. I am very happy you were available to assist and guide me in correcting my problem. It's not easy making changes to a life style that is ingrained over many years. But with your help and guidance I believe I will be OK. – DA
Dr. Deneen is a hidden gem in Tulsa's wellness community. She is the perfect combination of compassionate listener and straight-forward, knowledgeable advisor. I first visited her for acupuncture while recovering from car wreck injuries to expedite the healing process. In each session Dr. Deneen takes the time to check in on any new issues, and then addresses them comprehensively with each session. I now try to see her monthly because I feel my best when acupuncture is part of my whole-health routine. I highly recommend her! – Brittany L.
Over the past two years, I've used Dr. Deneen to help me maintain my best health with natural supplements and acupuncture. I was diagnosed by my gynecologist as having uterine fibroids. I sought Dr. Deneen's help to reduce the fibroids. She is very knowledgeable and has recommended supplements targeting the reduction of fibroids. I'm glad to be treating myself more naturally and have been able to avoid having surgery! Additionally, my husband is going through chemotherapy. Acupuncture has greatly helped him by reducing the side-effects of his medication. I appreciate that Dr. Deneen works alongside traditional medicine to improve results. – Christy H.
I'm eternally grateful to Dr. Deneen for having the privilege of experiencing countless health benefits from her holistic recommendations and her acupuncture treatments. She is an expert in her profession, enjoys her work and is very gifted. I originally sought help from Dr. Deneen after chiropractic adjustments, massage, cranial sacral, and conventional medicine provided only minimal relief for the troublesome numbness and tingling I was experiencing in my hands following an auto accident. Immediately, I had the results I was looking for, I was able to sleep through the night, woke up in the morning with my hands feeling normal again for the first time in over a year. Functional hands are essential in my occupation as a NUCCA chiropractor. Happy Dance! My active aging body just works better seeing her. I look forward to my next visit and recommend her undisputedly and would hire her again in a heartbeat! – Dr. Jill S., Tulsa OK
Our bodies can heal themselves, let me show you how!
I have dealt with chronic sinus infections for the last 14 years. I underwent allergy testing and was told I had no allergies. Yet, every spring and late fall, I would get congested and eventually develop a sinus infection. My friend suggested I visit her naturopath, Shana Deneen. She listened to all my concerns, tested for food allergies, suggested some supplements and provided acupuncture. I am happy to say that for a year now, I have had no sinus infections and am enjoying improved digestive health. My quality of life has improved and I am so thankful for Shana's help. – CS, Tulsa OK
Thank you Dr. Shana. Thank you for helping me out. I had several failed IVF cycles and the cycle with acupuncture clicked and the pregnancy sustained. Our heartfelt thanks from our family for your help.
I look forward to hearing from you soon!
I have been seeing Dr. Deneen for several medical/health concerns since July of 2017-about 5 months. I am 65 years old and have a number of orthopedic problems, some issues with my digestive system, some issues with the health of my uterus, allergies and insomnia. Dr. Deneen has been very helpful with recommendations for supplements and natural antibiotic preparations, herbal drops which are refreshing and aid in mental clarity ,and other natural preparations to help with specific problems. They are often less expensive than the ones sold in Sprouts or Whole Foods and do appear to help. Since my first visit for acupuncture I have lost 10 pounds without effort, have switched to healthier eating habits, again without effort , and feel more focused and better organized. Since I am still working this is even more of a benefit. I had not tried acupuncture ever before but felt that I was at a point in my life where I needed to add a regular therapeutic modality. I already exercised regularly, received massages for muscle pain and soreness. But the acupuncture has been truly wonderful. It is absolutely relaxing. I generally fall asleep and have been more alert, more able to work a bit at home after work-something that I was having trouble with before. I am in a better mood and want to eat healthier food and find it easy to do so and to moderate my appetite. The problems with my uterine and digestive health are much better. Now I have embarked upon the acupuncture " cosmetic face lift". I am about halfway done with the 10 sessions. Small lines above my upper lip are disappearing, my forehead is less etched by deep lines. These things are still visible but much less drastic. My chin and neck look much better as well. I am quite pleased and think it worth the cost. Dr. Deneen is very skilled and careful and it does not hurt and leaves almost no bruising and I have always bruised easily.

Also I want to add that Dr. Deneen is a lovely person. She listens carefully, addresses the issues that are important to you and never appears to be in a hurry and is always on time. She is very knowledgeable and skilled. I highly recommend her. – C.A.