Deneen Natural Health: Naturopathic Doctor
Tulsa's Solution to Naturopathic Medicine, Acupuncture, Holistic and Integrative Medicine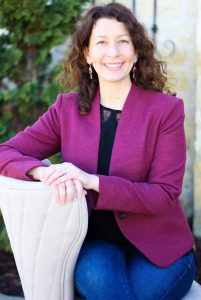 Shana Deneen is a Naturopathic Doctor and Acupuncturist.  Dr. Deneen received a Doctorate in Naturopathic Medicine from Southwest College of Naturopathic Medicine and a Master of science in Acupuncture from the Phoenix Institute of Herbal Medicine and Acupuncture.  She worked for over 6 years at Cancer Treatment Centers of America utilizing both acupuncture and Naturopathic Medicine as supportive care for patients undergoing chemotherapy, radiation and surgery.
More about Dr. Shana Deneen
Prior to returning home to Tulsa, Oklahoma, Dr. Deneen mentored under Dr. Laurie Steelsmith, author of Natural Choices for Women's Health, and focused on Women's Health and fertility enhancement.  She currently sees a variety of health conditions and aims to achieve greater balance, health and wellness in each of her patients.
Naturopathic Doctors' believe in the body's inherent wisdom to heal and use natural therapies to help patients restore their health.  A strong advocate for naturopathic medicine and prevention, Dr. Deneen encourages her patients to take an active role in their health journey in order to achieve best results.
Dr. Deneen is licensed as a primary care provider in the state of Arizona, through the Naturopathic Physicians Medical Board.  She holds a national certification for acupuncture through the NCCAOM.  In her practice, she primarily uses acupuncture, botanical medicine, nutriceuticals, nutrition, specialty testing and hydrotherapy.
Currently, 19 states and the District of Columbia license and regulate the practice of Naturopathic Medicine.  Oklahoma is not one of these states, and therefore, Dr. Deneen cannot function as your primary care physician.  Dr. Deneen is not allowed to prescribe medications or make changes to current medications.  Dr. Deneen understand the importance of a team approach and often refers to physicians and specialists. Dr. Deneen truly believes the natural route is the safest, most pain free and most effective way to enhance your health and lifestyle! She looks forward to hearing from you soon! Read her patient testimonials here!